Winter 2018-2019 Highlights
Weather models project a weak to moderate El
A weak to moderate El Nino favors snowier winters in the Southern US and along the Eastern
Current top analogs for an El Nino winter are 1963-64 and 1977-78. The winter of 1994-95 remains an analog but continues to trend down on the list.
The winters of 1963-64 and 1977-78 were cold and snowy for most in the Eastern and Southern US. The winter of 1994-95 was warm with well below average snow for many in the CONUS.
El Nino
Current projections show a weak to low end moderate El Nino for the Winter of 2018-19.
Forecast have shown consistency on an El Nino
Current trends continue to focus the greatest warming in Western The latest observations continue to show healthy progress with the El Nino development.
Sea Surface Temperature Anomalies
We will be watching the trends in the Gulf of Alaska, Pacific, and Atlantic over the next few
Over the last three months we have seen an increase in the ocean temperatures across the Western US coast and Gulf of Alaska. For current forecast to stay on track we need to see some cooling in North- Central/West
Top Analogs
1963-64 is the most favored analog right now with its current similarities and to the current projections in Also, closely matches low solar activity and expected shift in the Quasi-Biennial Oscillation (QBO).
1977-78 matches the upcoming projections of the ENSO and QBO. This winter started with low solar activity but increased as the winter A cold and snowy winter for many in the CONUS.
1994-95 matches the ENSO projections but recent trends in the QBO are not as This is leading to lower confidence in this analog moving forward, but next month's value will determine this portion of the analog. The main difference between the other analogs is the Pacific Decadal Oscillation (PDO). This year featured a cold phase. The end result was a warm and below average snowfall year for many in the CONUS.
Pacific Decadal Oscillation
Warm phase favors a ridge along the Western US and trough (colder conditions) across the Central and Eastern
Cold phase favors a trough over the Western US and ridging (warmer conditions) across Central and Eastern
1963-64 Snowfall in Inches by Month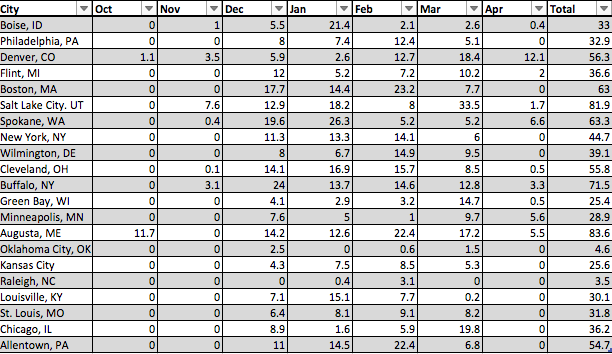 1977-78 Snowfall in Inches by Month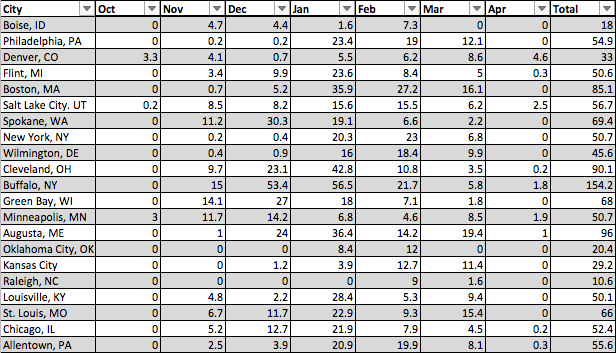 1994-95 Snowfall in Inches by Month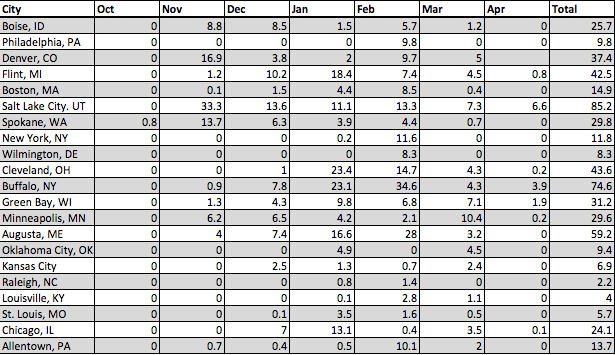 Winter Temperature Projection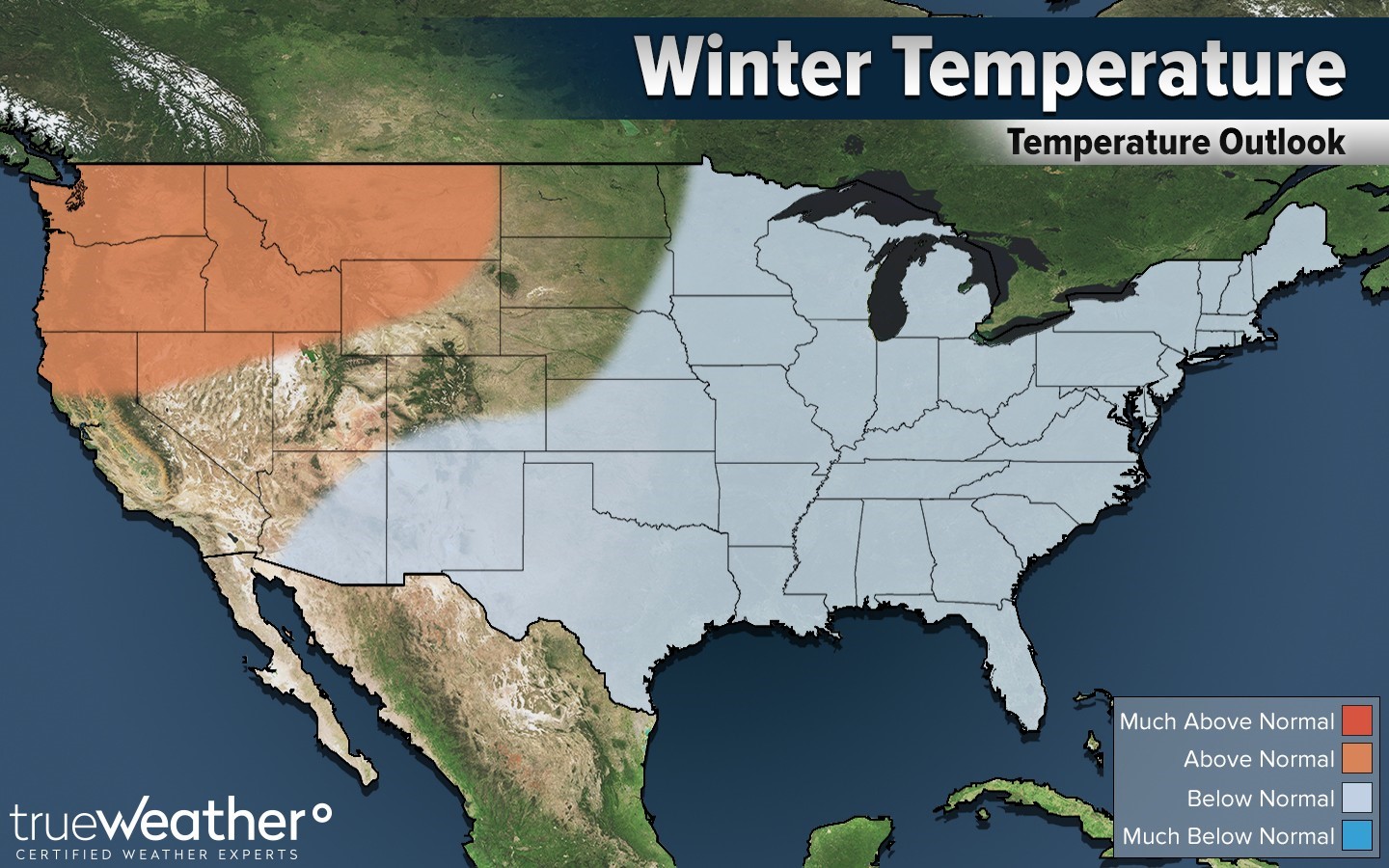 Winter Snowfall Projection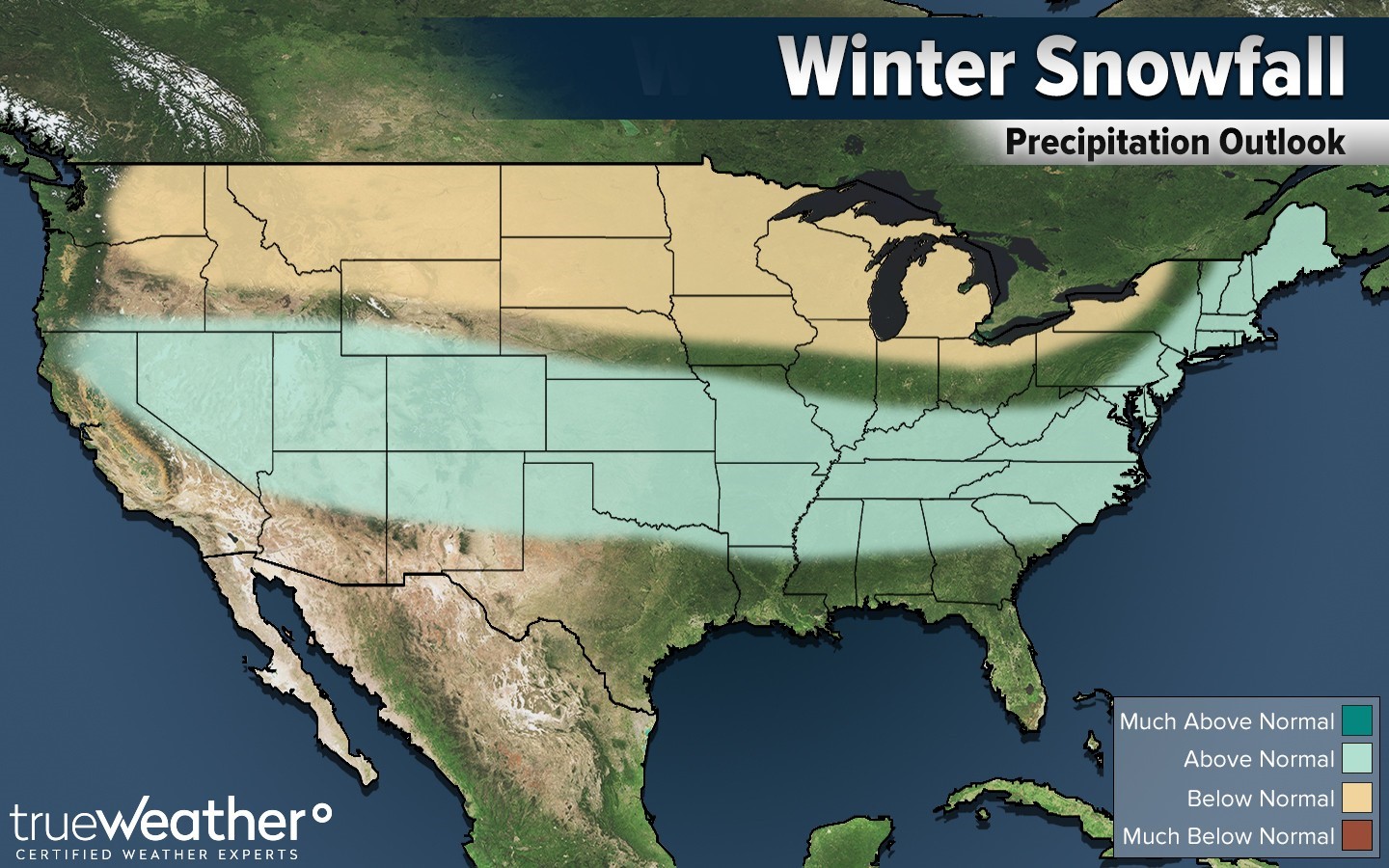 Current Snowfall Projection for 2018-19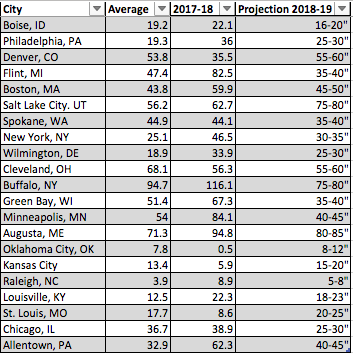 Changes
Sea Surface Temperature anomalies show a strong warm signal across Northern Pacific. We are looking for some cooling in North Pacific away from the Northwest US and Gulf of Alaska to support the favored This is projected to occur with the developing El Nino.
Strong southern jet stream signature is showing up and continues to build confidence for an active winter across the Southern
No adjustments made to the current snowfall projection. Next update will likely feature changes as 1) the Sea Surface Temperature anomalies become more reliable for a winter pattern recognition 2) an update on the snow cover across Siberia and North America 3) El Nino