Dense fog contains water droplets that can freeze on exposed surfaces when temperatures drop below freezing. These surfaces include vehicles, tree branches, sidewalks, rails, and road surfaces. Fog can occur several different ways, with advection fog being the most predictable allowing for advanced warning of freezing fog. The more unpredictable way is radiational fog, which can form when the temperature drops sharply overnight cooling to the dew point producing fog. This has led to several major disruptions on major road networks this past year as seen below in the news articles. Several major cities were caught off guard when freezing fog developed in the morning hours producing road closures as crews treat roadways.
Here are just a few articles from major metropolitan areas and DOT organizations that faced the major problems freezing fog brings, this past winter.
22 crashes occurred with most on I-70 and I-465 on the east side of Indianapolis caused by freezing fog on February 2, 2019.
I-64 closed for 11 hours in Kentucky with freezing fog on February 6, 2019.
Wichita, KS Freezing fog forces road closure January 15, 2019.
Detroit freezing fog on November 18, 2019.
---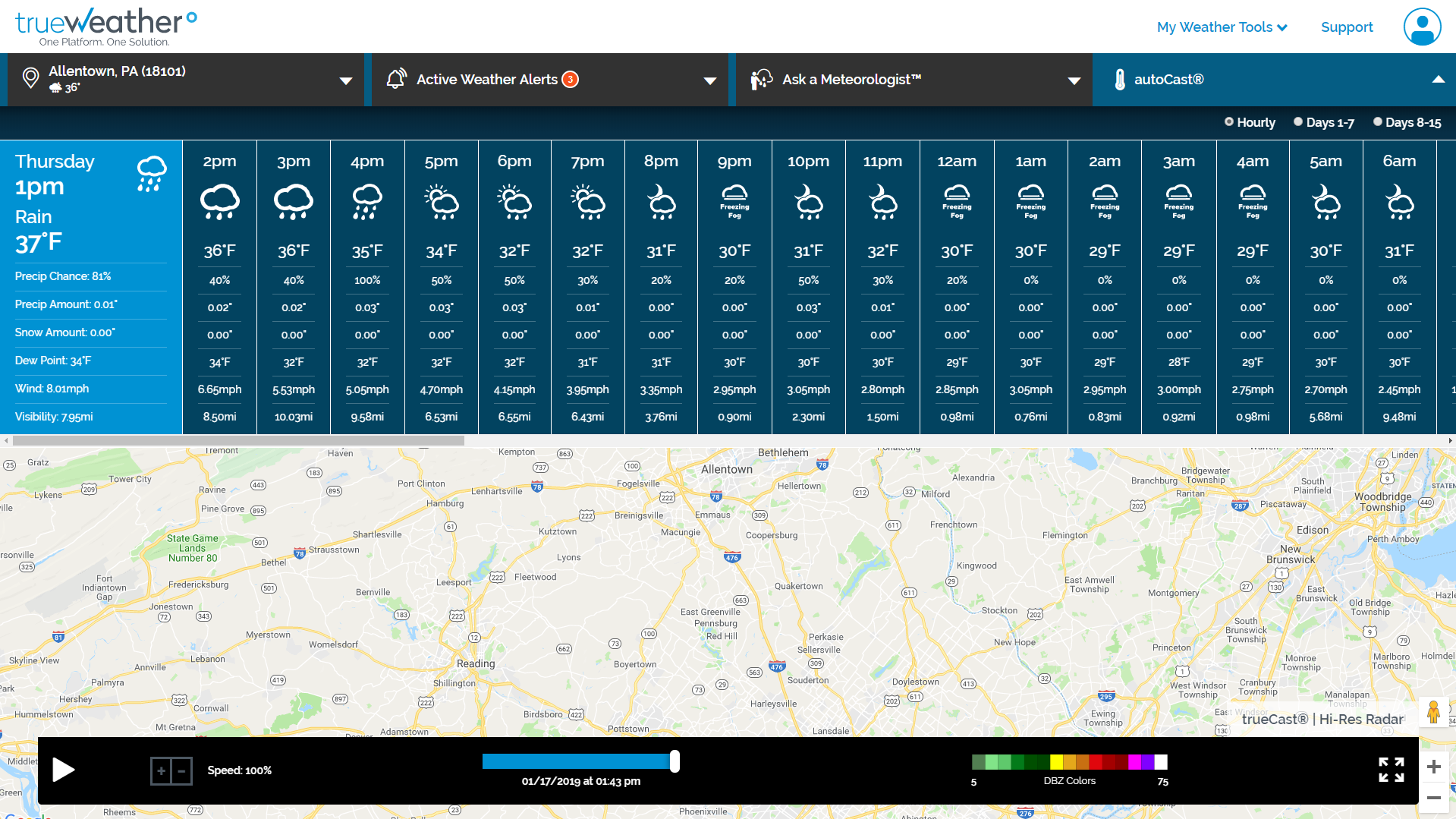 trueWeather is addressing this pain-point in the industry by using highly-skilled weather modeling combined with real-time observations to give an average of 12 hours notice of freezing fog conditions that develop in your region. Our proprietary systems are continuously looking at your locations for conditions that may support freezing fog in the next 1-24 hours. If it sees that conditions are favorable for freezing fog to occur, alerts are issued within seconds and are posted directly on your dashboard, as well as each alert recipient that your organization is configured to receive freezing fog alerts.
Don't be caught off guard this winter! For a no-obligation quote, give us a call at (844) 614-1298 or e-mail directsales@truewx.com.